Valentine's Day Menu
---
Network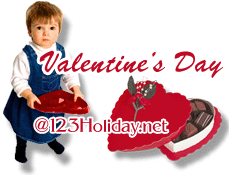 Valentine's Day Breakfast
Valentine's Day Breakfast Casserole

6 Large Eggs
2 c Milk
1 ts Salt
1 ts Dry Mustard
2 Slices White Bread, Cubed
1 lb Sausage Browned
1 c Sharp/mild Cheddar Cheese, shredded

* Use either sharp or mild Shredded Chedder Cheese.

Beat eggs, add milk, salt and mustard, mixing well.

Grease bottom of 9 x 13 baking dish.

Place in layers, first the bread cubes, then the sausage, then the cheese; pour egg mixture over the top.

Refrigerate overnight.

Bake at 350 degrees F. for 45 minutes. Let stand about 5 minutes before cutting.

Note: for 8 people use 3 slices of bread and 8 eggs.
---
Buy Valentines Day Lingerie Online
---
Caramel Cinnamon Muffins for Valentines Day

3 tb Butter, divided
2/3 c Brown sugar, divided
2 c Sifted flour
3 ts Baking powder
1/2 ts Salt
1 ts Cinnamon
1 Egg
1 c Milk

Grease muffin pans and place 1/2 teaspoon of butter and 1 teaspoon brown sugar in each cup.

Sift flour, baking powder, salt and cinnamon together.

Beat egg; add milk, butter and remaining 1/2 cup brown sugar. Add to sifted dry ingredients, stirring only enough to dampen all the flour.

Fill prepared muffin pans 3/4 full and bake at 425 degrees F. for 18 to 20 minutes.