Valentine's Day Menu
---
Network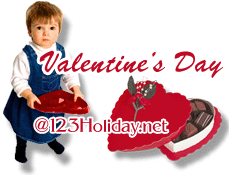 Valentine's Day Dinner
Valentine's Day Chicken in Silky Almond Sauce

16 ea pieces skinned chicken
5 ea medium onions thin sliced
2 tb vegetable oil
6 tb blanched ground almonds
3 tb ground coriander
2 tb chopped fresh ginger
2 ts ground cardamom
1 x course salt
2 ts ground red pepper
1 ts ground cumin
1/2 ts ground fennel
1/2 c vegetable oil
2 c plain yogurt
1 c water
1 x fresh cilantro (garnish)

Pat chicken dry.

Heat 2 tablespoons of vegetable oil in a heavy large skillet over medium-high heat.

Add chicken in batches and cook on all sides just until no longer pink (do not brown).

Remove using slotted spoon and set aside.

Heat 1/2 cup vegetable oil in skillet. Add sliced onion and fry until wilted and pale brown, stirring constantly, about 10 minutes.

Stir in almonds, coriander, ginger, cardamom, salt, ground red pepper, cumin and fennel and cook 3 to 5 more minutes. Remove mixture from heat.

Transfer half of the mixture to processor or blender. Puree with 1/2 of the yogurt and 1/2 of the water.

Repeat with the rest of the mixture, yogurt and water.

Pour sauce back into skillet.

Add chicken to skillet. Place over medium-high heat and bring to a boil.

Reduce heat, cover and simmer until chicken is tender and sauce is thickened, about 45 minutes.

Remove from heat. Let stand at room temperature for about 30 minutes.

Transfer to serving dish, garnish with cilantro and serve immediately.
---
Buy Valentines Day Lingerie Online
---
Valentine's Day Spanish Rice with Beef

1 lb Lean Ground Beef
1/2 c Onion; Chopped, 1 Md
1 c Rice; Regular, Uncooked
2/3 c Green Bell Pepper; Chopped
16 oz Stewed Tomatoes; 1 Cn
5 ea Bacon Slices; Crisp,Crumbled
2 c Water
1 ts Chili Powder
1/2 ts Oregano
1 1/4 ts Salt
1/8 ts Pepper

Cook and stir the meat and onion in a large skillet until the meat is brown. Drain off the excess fat.

Stir in the rice, green pepper, tomatoes, bacon, water, chili powder, oregano, salt and pepper.

To Cook in a Skillet:
Heat the mixture to boiling then reduce the heat and simmer, covered, stirring occasionally, until the rice is tender, about 30 minutes. (A small amount of water can be added if necessary.)

To Cook in the Oven:
Pour the mixture into an ungreased 2-quart casserole.

Cover and bake at 375 degrees F, stirring occasionally, until the rice is tender, about 45 minutes.

Serve hot.